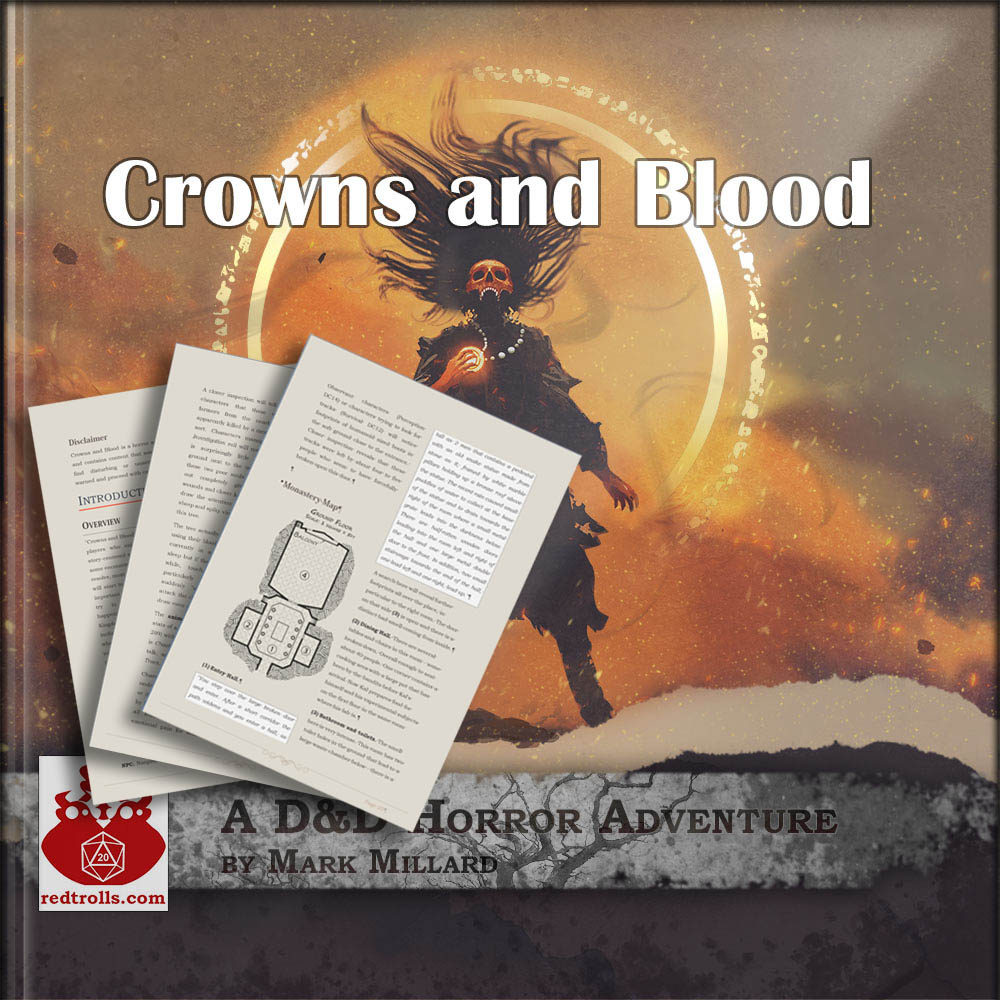 Crowns and Blood, a D&D Horror Adventure
Strange events are unfolding near Astien. The kingdom has been cut off from the rest of the area and merchants dare not travel on the roads winding through the ancient forest that has become unusually silent.
This is a 45 page free adventure with original artwork written for D&D 5th Edition.